Psychotherapy Practice, Dr. Claudia McCausland
Experience Change with Psychological Pathways

Personalized Care and Guidance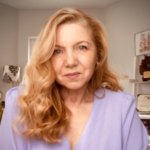 Dr. Claudia McCausland,
Clinical Psychologist and licensed Psychotherapist in both the US and Germany.
When it comes to health and overall well-being, it's important to have a knowledgeable and caring professional by your side. My training and expertise allows me to treat a diverse clientele and a broad spectrum of mental health conditions. I provide personalized evidence based individual psychotherapy and health counseling to a German and English speaking adult clientele that includes US military service members and veterans, their family members, DOD Civilians and DODEA personnel. 
Training and Employment
Veterans Affairs Medical Centers
For internship and post-doctoral fellowship, I trained at two different Veterans Affairs Medical Centers (VAMC) in Little Rock, AR and Memphis, TN. After completion of my doctoral degree, I worked at the Memphis VAMC- first as a Behavioral Health (BH) Consultant in Primary Care and then as Clinical Psychologist and the Program Director of the Posttraumatic Stress Disorder Residential Rehabilitation Treatment Program (PTSD-RRTP).
Further Employment 
Department of Defense, Army
In 2016, I returned to Germany to work as a BH Provider in the United States Army Health Clinic in Baumholder, Germany. My duties entailed the full spectrum of mental health (MH) services including MH evaluations for security clearance and advanced training for soldiers. I also served as the BH Clinic Training Director and routinely served as the Acting Chief of the Baumholder BH Clinic. 
Primary Care Clinic
After completion of my tour with the Baumholder BH Clinic and receiving the Approbation (full license to practice in Germany), I continued providing MH services to the American Military Community at a private Primary Care Clinic in Landstuhl, Germany. 
​
Private Practice 
And finally, I decided to return to Baumholder to provide MH services in this community.  As a former local national employee of the US Army turned Clinical Psychologist, it has always been a matter of the heart for me to assist active and retired Military Personnel, their Loved Ones and their Supporters in all matters of psychological well-being, especially those that are unique to this population.
About my therapy
Perhaps you're down or anxious – maybe you're unsure about the future of a relationship, or just feel that you aren't living the life you were meant to lead. Whatever your needs may be, I am here to offer support.
Therapy is a process of growth and self-discovery, and in my sessions I promote behavioral transformation by encouraging a positive outlook, acceptance, and the adoption of new attitudes and responses. I have the tools and professional experience to help you get back on track.
If you are ready to take a step toward a healthier, happier you contact me at: info@psychologicalpathways.de or www.psychologicalpathways.de or 06783-9985084.
​Practice Location 
Kennedyallee 27 • 55774 Baumholder • Germany
---