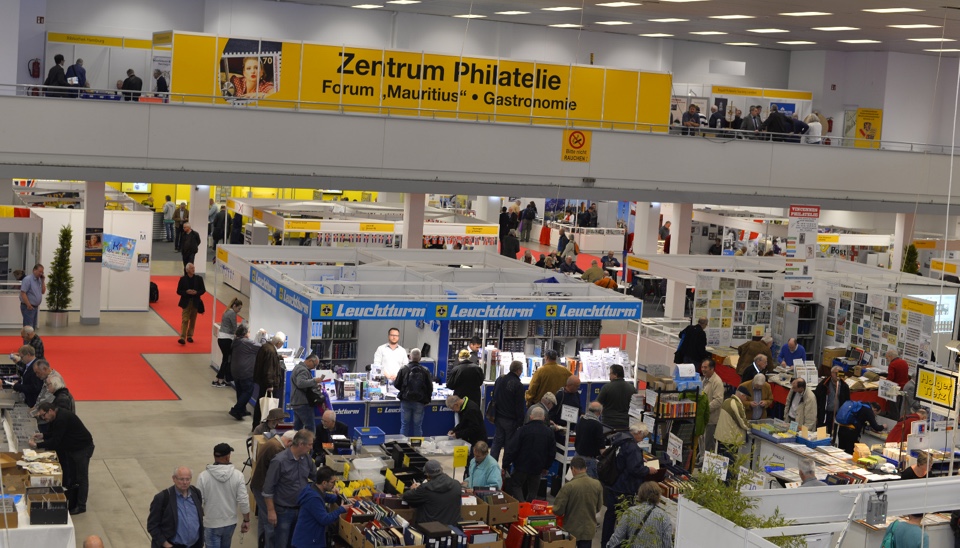 International Stamp Exchange 2019, Sindelfingen
The top paradise for all stamp fans
They are beautiful and often rare, they come in different colors, shapes and sizes, almost every one has perforated edges and tells a story for itself … At the International Stamp Exchange in Sindelfingen the view sweeps over a sea of ​​stamps, letters, postcards and postal stationery!
In addition to a diverse and high-quality range of professional dealers, postal administrations and publishers from home and abroad, the "Internationale Briefmarken-Börse Sindelfingen" offers a large part exhibition, lectures and a posthistorical symposium unique range of consulting work and motive Communities, the auditors and the major associations. Special stamps the postal operator and specific evidence completes the profile. Close contacts with collectors, dealers and postal administrations are the foundation for the success of the stamps Exchanges, because only then can early detect new trends and events in the form implement.
The Internationale Briefmarken-Börse will take place on 3 days from Thursday, 24. October to Saturday, 26. October 2019 in Sindelfingen.
Who will win the "Golden Posthorn"?
Collectors from all over the world will once again be presenting themselves to the jury at the international stamp fair Sindelfingen with their exciting posthistoric exhibits at the international competition "Postgeschichte live". Only the best get the "Golden Posthorn". A focus in this year's competition: exhibits from the collection area Czechoslovakia.
Philately competence on two floors
If you have any questions, this is the right place: On the International Stamp Exchange Sindelfingen, a large number of well-known associations and consortiums are ready for you again with free advice and waiting on two floors with all their expertise to an inquisitive audience.
Attractive special editions
Especially for the International Stamp Exchange Sindelfingen, the Deutsche Post will once again be offering attractive special editions at the fair.
Location
Messe Sindelfingen GmbH & Co.KG · Mahdentalstr. 116 · 71065 Sindelfingen
Open: Thursday & Friday 10:00 – 18:00 · Saturday 10:00 – 16:00